Welcome to our website!
We hope you find it interesting and informative. Life at Derrylatinee PS is very busy and we've tried to show you all that is going on at the school. We are very proud of all of the work done in school and this gives us the opportunity to share it with you. This is only the beginning for our website which we will develop and update regularly to keep you informed.
School Creed
This is our school
Let peace dwell here
Let the rooms be full of contentment
Let love abide here
Love of one another
Love of mankind
Love of itself
And love of God
Let us Remember
That as many hands build a house
So many hands make a school

Thank you St Francis Primary School
Latest Photographs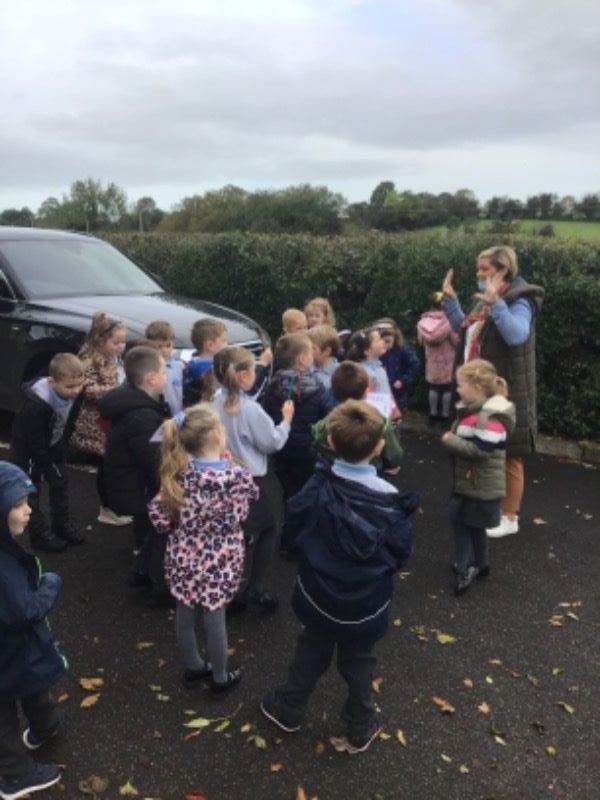 Upcoming Events...
Monday, 25th October 2021
School Closed
Tuesday, 26th October 2021
School Closed
Wednesday, 27th October 2021
School Closed
Thursday, 28th October 2021
School Closed
Friday, 29th October 2021
School Closed
Tuesday, 2nd November 2021
PE (AB Coaching) (whole School)
P1&2 - Art Club (2pm - 3pm)
After School Transfer (3pm-4pm)
Wednesday, 3rd November 2021
French
Thursday, 4th November 2021
Tin Whistle P4-P7
Kidz Wellness (P4-7 Workshops)
Before School Transfer (8.15-9.00)
Derrylatinee Primary School, 50 Derrylatinee Road, Dungannon, Tyrone, BT70 1PS, Tel: 028 8772 4403